Thank you!
Thank you for joining us and attending the 2023 Strike Out Stroke™ event!
Our annual Strike Out Stroke Night™ at Great American Ball Park is an event held in coordination with the Cincinnati Reds. A portion of each ticket is donated back to the Greater Cincinnati Stroke Consortium. The event includes our booth with activities and giveaways, a special ceremony, fireworks, and of course, a great baseball game.
For questions or group purchase of 15 or more please email Tiffany at [email protected]
GCSC Activities at Strike Out Stroke™
GCSC Booth
We host a booth at Great American Ballpark, provide blood pressure checks, and hand out can coolers featuring the B.E. F.A.S.T. (Balance, Eyes, Face, Arm, Speech, Time) message to promote early detection and treatment.
Honoring Stroke Survivors
As part of the festivities, the GCSC nominates a stroke survivor to throw out and catch the first pitch. Several stroke survivors are also represented on the field. During the 7th inning stretch, all survivors and GCSC members join together in singing, "Take Me Out to the Ballgame".
Sponsors
Photos from Previous Years
The Greater Cincinnati Stroke Consortium, in partnership with the Cincinnati Reds, has brought stroke awareness and education to our community through Strike Out Stroke™ since 2015. Here are some of our favorite photos from previous years.
Strike Out Stroke™ 2023
Thank you to all those who attended the 2023 Strike Out Stroke™ event!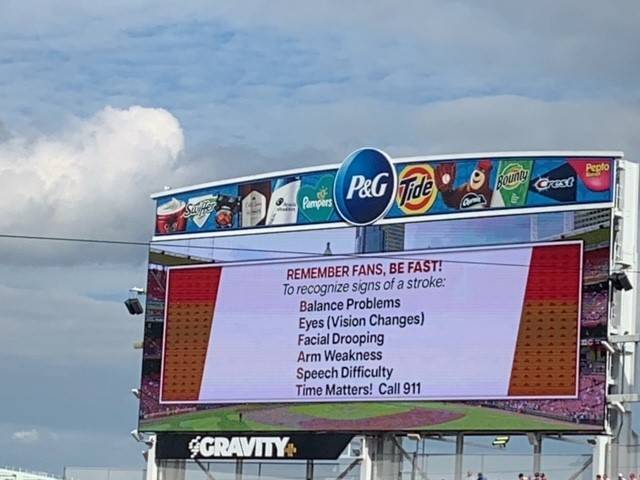 Strike Out Stroke™ 2022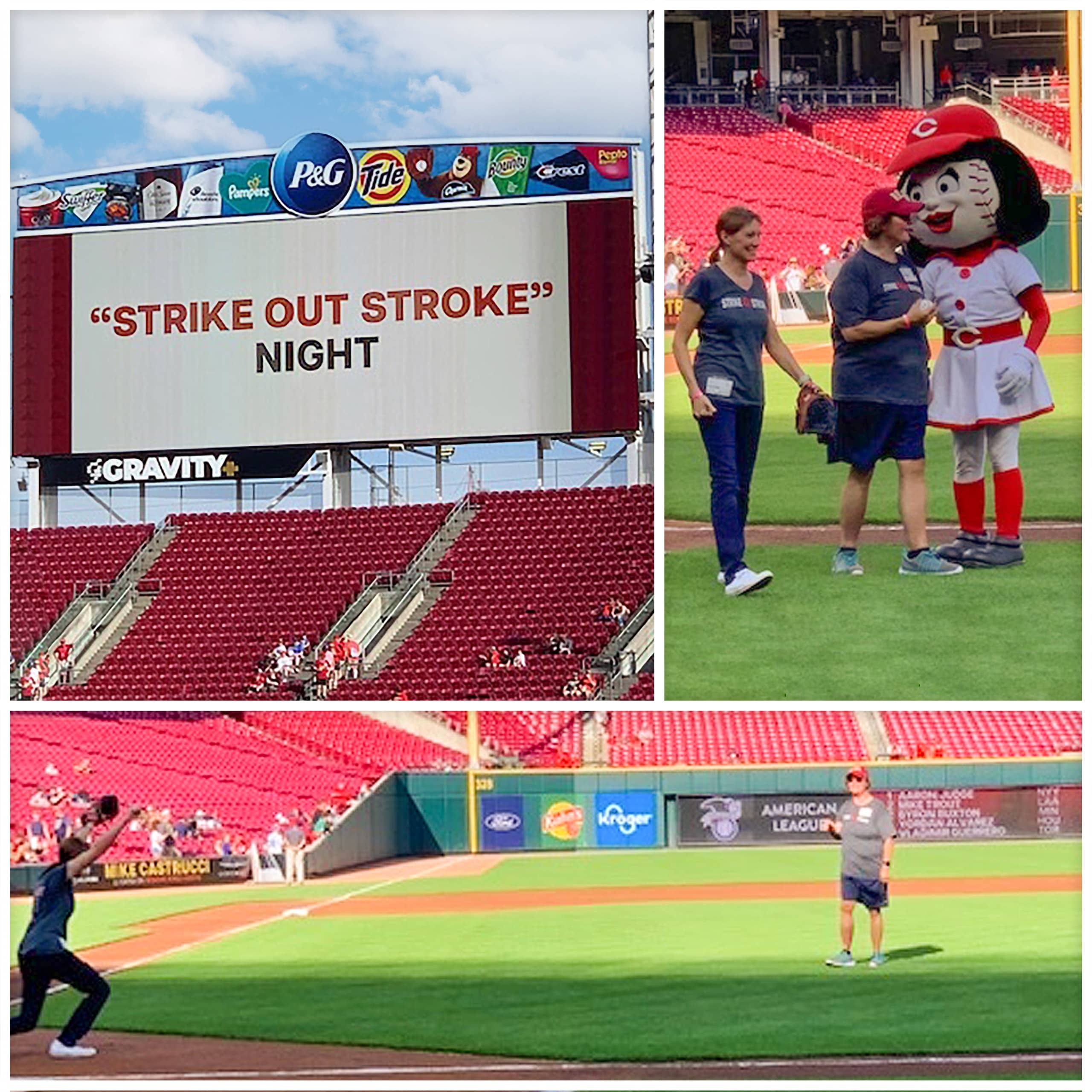 Strike Out Stroke™ 2019
Strike Out Stroke™ 2015