Our annual symposiums are an opportunity to provide the latest stroke education to healthcare workers across a wide variety of disciplines. Agendas focus on innovation and stroke treatment.
Symposium Slide Deck
Symposium Speakers
Keynote Speaker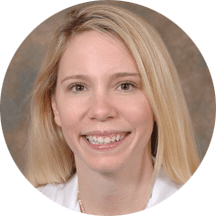 Natalie Kreitzer, MD
Associate Professor of Emergency Medicine, Neurocritical Care and UC Stroke Team
Medical Director of Stroke Services
West Chester Hospital
University of Cincinnati
Cincinnati, Ohio
More Speakers
Aaron Grossman, MD and Joseph Choo, MD
Joseph Salfity, MD
Richard Becker, MD
Charles Prestigiacomo, MD
Nikki Enneking, RN and Jenny Ross, RN
Carrie Stenstrom
Randy Johann
Mark Goddard, MD
Amy Graham, RN, Stroke Survivor
---
2019 STROKE Symposium
To download 2019's presentation handouts, please click on its title below.
Acute Neurological Stroke Interventions – Charles J. Prestigiacomo, MD FACS FAANS
Neuro Imaging of Acute Stroke – Lynn Hundley, APRN CNRN CCNS ANVP-BC
Posterior Circulation Strokes – Molly O'Brien, ACNP
Stroke Treatment Beyond IV tPA – Opeolu Adeoye, MD MS FACEP FAHA
Transitional Coaching for Stroke – Lorel Studer, RN DNP CNL CCRN-K SCRN
Aneurysmal Subarachnoid Hemorrhage – Lynn Hundley, APRN CNRN CCNS ANVP-BC
Bring Terri Home – Terri Kersey
Download all 2019 presentation